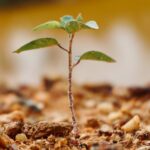 News
03/11/2022
We are launching the JuST Institute for Climate, Biodiversity & Inclusive Finance, join us!
BNP Paribas and the GEF (Global Environment Facility) are launching the Just Sustainability Transitions Institute (« JuST Institute »), the first institute to mainstream financing of just sustainability transitions. The JuST Institute has an international vision with the aim to support the transformation of finance towards a model that simultaneously integrates biodiversity, climate change, and social inclusion.
Climate change, biodiversity loss, and socioeconomic exclusion are significant threats to our time. The prevailing financial system's capacity to move towards just social and environmental transitions is hampered by several key barriers. Indeed, green & climate finance have not reached sufficient volumes. Their part devoted to adaptation to climate change and the conservation of biodiversity remains a small percentage, and only an even smaller part actually reaches smallholders and Micro / SMEs in developing countries. Ultimately, the improved resilience and positive socio-environmental impacts at the end of the chain are most often hard to prove.
Smallholder farmers are largely excluded from the traditional banking system. They rarely have access to the funding needed to adapt to climate change. The JuST Institute prioritises the socio-economic inclusion of small producers, most vulnerable to climate change and biodiversity loss.
The financial sector has a key role to play to fight against climate change, biodiversity erosion, and the socio-economic inclusion of small farmers and rural communities and it must demonstrate how it catalyzes the ecological transformation needed to maintain the earth's habitability conditions.
Out of these observations was born the Just Sustainability Transitions Institute (« JuST Institute »).
The JuST Institute, a members based, nonprofit organisation loi 1901 under French law, coordinates the work of various transition actors to bring more funding to those who need it most: rural communities and smallholder farmers. The JuST Institute is a unique and trailblazer institution and aims to reach the entire value chain by partnering primarily with smallholder farmers.
The JuST Institute's objective is to integrate three dimensions into the sustainable finance framework:
climate: we support smallholder farmers and MSMEs to strengthen their resilience to climate change
biodiversity: we help preserve ecosystems through the adoption of sustainable (agricultural) practices and technologies
inclusion: smallholder farmers and rural community are the core focus of our action, we support their inclusion throughout the reduction of their climate vulnerability and the promotion of the ecosystems they depend on.
The JuST Institute brings together private and public sector actors, and links conventional finance to inclusive finance through the development of solutions for these vulnerable populations. We hence support an inclusive climate change mitigation, where smallholder farmers and rural communities can play a vital role into the climate and environmental transition.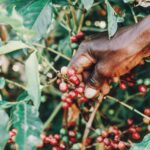 Compatible with the TNFD (Taskforce on Nature-related Financial Disclosure) and TCFD (Taskforce on Climate-related Financial Disclosure) frameworks, the JuST Institute is an ally in risk management, as well as a revealer of opportunities for members of the financial industry, and hence an engine for the JuST sustainability transitions of enterprises, economy and society.
As a think-and-do tank, the JuST Institute offers a unique opportunity to its members (commercial banks, public actors, and impact investors) to co-invest and share cost in developing, directing and mainstreaming essential products and services to enable climate, biodiversity positive and inclusive transitions.
The JuST Institute has identified three key barriers to the achievement of JuST sustainability transitions:
Lack of transparency, in particular at the end of the financial chain towards smallholders and rural communities (including challenges in data collection, quality, systems and relevance)
Lack of capacity to collect the right set of data to manage climate and biodiversity risks, and the ability of financial intermediaries, investors and others to seize opportunities
Lack of adapted products and services for financial intermediaries, investors and development institutions to finance JuST sustainability transitions
The JuST Institute provides solutions to enable JuST sustainability transitions:
Improved Social and Environmental Management Systems: Analysis of practices and technologies financed, of the capacity and processes followed and the certification of their climate, biodiversity and inclusivity value
Ongoing capacity building offer to all stakeholders and, in particular for financial intermediaries in developing countries
Development and support in the implementation of financial and non-financial products and services that target and provide better conditions for the generation of climate resiliency, biodiversity promotion and social inclusion
The JuST Institute supports these three solutions by scaling up and spreading successful methodologies and actionable standards, instrumental in better-managing risks and identifying opportunities at all steps of the value and financial chain.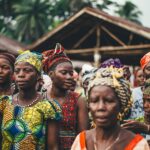 Joining the JuST Institute as a member means becoming a builder of sustainable and inclusive finance while having the opportunity to steer your strategy in favour of the JuST sustainability transitions, sharing your knowledge and pooling efforts of engaged players.
Join us and become an active partner of the JuST Institute!
The JuST Institute is an ambitious initiative: we aim to contribute to the global and local social and environmental transitions by putting inclusion at the center. We strongly believe that there is no transition without social and intergenerational justices. We believe that climate change adaptation and biodiversity conservation are key for any climate mitigation and socio-economic policy, financing and economic activities. We think that we can do all this only by showing the example… hence we act first, but we need you to improve, mainstream and co-build just sustainability transitions, for a world where we will feel proud of living in. JuST join us and make yourself an actor of change !